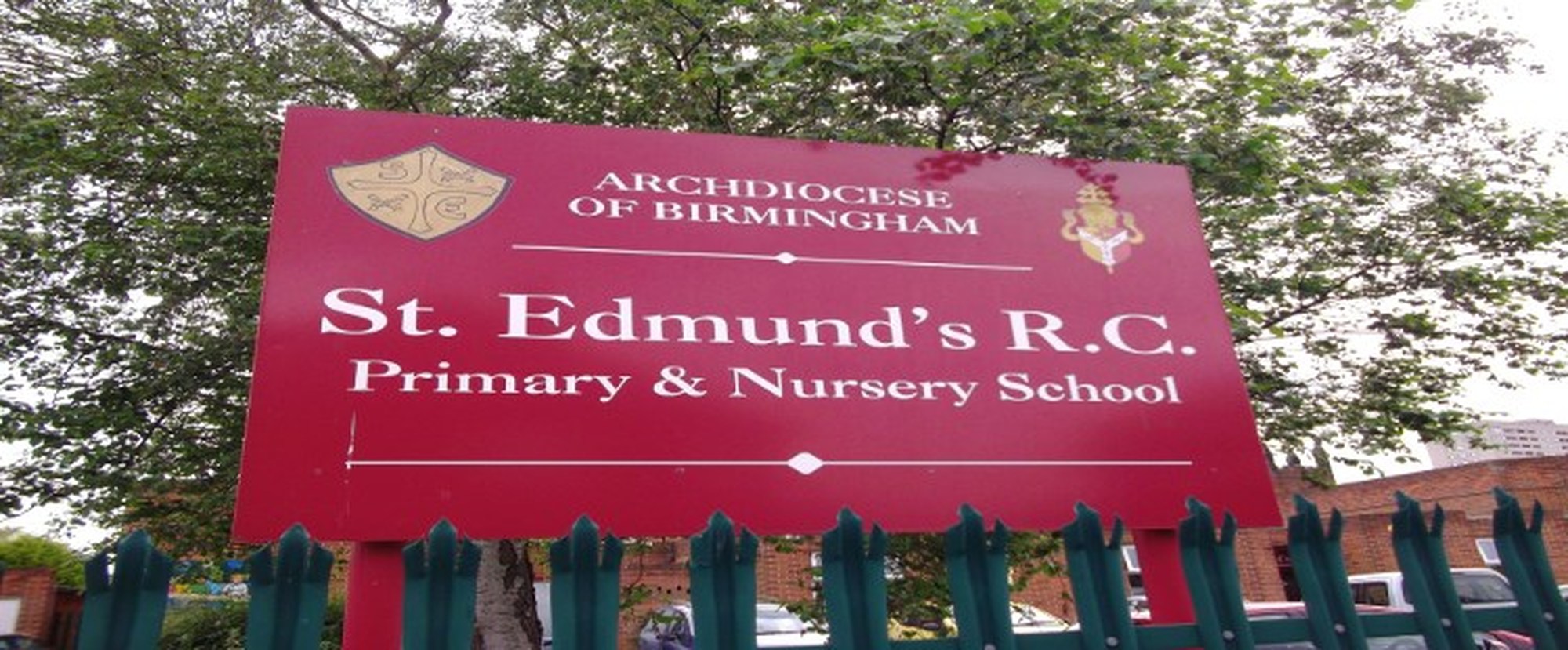 Hello and Welcome to the PE Webpage
St Edmund's PE staff are:
Mr Fraser (PE co-ordinator)
The Autumn term has been very successful in terms of PE. After school clubs (including X country, football, multi skills and gymnastics) have been held every night and the children have thoroughly enjoyed coming to these.
We have been to several competitions including handball and girls and boys football. The children made excellent ambassadors for the school and showed excellent sportsmanship at all times. Next time we hope to continue with this but hopefully bring home a few more trophies!
Every Thursday , two classes from Key Stage Two have been improving their swimming skills at Harborne Swimming Pool.
After School Sports Clubs next term will include:
Football (girls and boys)
Tag Rugby
Multi Skills
Gymnastics

PE KIT
Parents should ensure that children bring their PE kits to school on the relevant day. Correct PE kit is:
A plain white tee shirt

Black shorts or tracksuit bottoms (plain)

Trainers
Sports Premium 2017
On 17th July 2017 the Department for Education confirmed that the Primary PE and Sport Premium will double from September 2017. to enable schools to provide high quality PE and school sport. This is the third year that this funding has been provided. Each school now receives £16,000 plus an additional £10 per pupil (from Y1 to Y6) so for St Edmund's Catholic Primary School, this equates to £17,800 for the current academic year 2017/18.
The purpose of this funding is to ensure that sport and PE provision addresses the needs of all pupils, including those who belong to disadvantaged, vulnerable and gifted groups. Please see our Sports Premium Spending Strategy below for more details.
Purpose of funding:
Schools must spend the additional funding on improving their provision of PE and sport, but will have the freedom to choose how they do this.
Vision:
All pupils leaving primary school physically literate and with the knowledge, skills and motivation necessary to equip them for a healthy lifestyle and lifelong participation in physical activity and sport.
Objective:
To achieve self-sustaining improvement in the quality of PE and sport in primary schools.
5 key indicators that schools should expect to see improvement across:
The engagement of all pupils in regular physical activity – the Chief Medical Officer guidelines recommend that all children and young people aged 5 to 18 engage in at least 60 minutes of physical activity a day, of which 30 minutes should be in school time through active lessons and play times.

The profile of PE and sport is raised across the school as a tool for whole-school improvement

Increased confidence, knowledge and skills of all staff in teaching PE and sport

Broader experience of a range of sports and activities offered to all pupils

Increased participation in competitive sport
(Current members of Aston Schools Football, Birmingham Hamstead Hall School Games, Birmingham Catholic School Sports Association BCSSA, and Caritas Christi Sports.
Reference: www.afpe.org.uk
SPORTS PREMIUM ACTION PLAN 2019 / 2020 (WORKING DOCUMENT, FINAL EDITION DUE JULY 2020)
SPORTS PREMIUM ACTION PLAN 2018 / 2019 (WITH EVIDENCE AND IMPACT STATEMENTS)
SPORTS PREMIUM 2017 / 2018 (WITH EVIDENCE AND IMPACT STATEMENTS)
SPORTS PREMIUM 2016 / 2017
SPORTS PREMIUM 2015 / 2016